We provide family and workplace mediation, customized training, coaching and team development. We work with families and workplaces that are in conflict by customizing a plan that will help them not only resolve the conflict at hand but also learn how to have more productive and positive interactions in the future when conflict arises in order to sustain relationships. We are based out of Grand Forks but can provide these conflict resolution services anywhere. We support the practice of Transformative Mediation. It sets our services apart by transforming the interactions between people, helping them to become more positive and constructive.
We provide public and private seminars and workshops including topics such as conflict resolution and management, how to have difficult conversations, mediation training, and facilitation training. We customize training and team development for groups and organizations in order to bring people together to transform the culture of their workplace.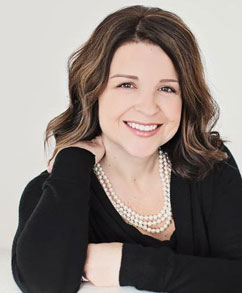 Emily Holth
Emily Holth is the founder and owner of Sustainable Solution Services, LLC. Her roles include mediation, facilitation, training, education, and marketing. She received her BA in Psychology from the University of North Dakota, and she received her Mediation training from the Conflict Resolution Center at the University of North Dakota.
Before founding Sustainable Solution Services, Emily was a Conflict Management Consultant for the UND Conflict Resolution Center (CRC). The CRC was a community mediation center based at the University of North Dakota in Grand Forks. The Center provided services such as mediation, coaching, training and education, group facilitation, and team development for a wide range of clients in the State and Region for over 25 years. During her time at the CRC, Emily developed courses including Essential Skills for Meaningful Supervision and Dysfunction to Development: A Team Approach. She gained experience in mediating both family and organizational conflict, working with team development with a number of businesses, and has offered coaching to several professional clients.
Prior to her work at the CRC, Emily was with Wells Fargo Bank for thirteen years. While at Wells Fargo, Emily served as a Learning and Development Consultant, where she trained and facilitated many different banker and manager courses in both traditional classroom and virtual classroom settings. Her facilitating and training experience is varied in many different aspects of the corporate financial industry, including professional development, management skills, and conflict resolution. She also served as a District Service Manager, where she provided coaching and support, including conflict resolution training and coaching, to fourteen different banking stores throughout North Dakota and Western Minnesota.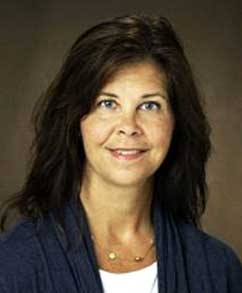 Kristine Paranica
Kristine Paranica, JD, is the Ombudsperson at North Dakota State University. She served as the Director of the Conflict Resolution Center at the University of North Dakota from 1999 to 2014 and has been providing training and education in transformative mediation, conflict management, and other processes for over 15 years. She is nationally recognized as a Certified Transformative MediatorTM.
Kristine has served as Adjunct Professor of Law in Alternative Dispute Resolution at the UND School of Law since 1999. She developed online courses in Leadership and Conflict Resolution through the UND Medical School and Mayo Clinic (CLS 508) and has taught that class several years; a course in Conflict Resolution: Basics of Conflict Management through UND's Continuing Education program; and developed and managed an academic Certificate in Conflict Transformation at UND.
As a current Fellow of the Institute for the Study of Conflict Transformation, she served on the Management Team and as Director of Administration for the ISCT from 2005-2008. Kristine serves on North Dakota's Joint Committee on ADR, and was past chair of the Subcommittee on Family Mediation. She recently penned the protocol and rule for the statewide family mediation pilot project, as well as the ethics code. She also served on the UND Council on Campus Climate, the President's Advisory Council on Women, and currently is on the Board of the North Dakota Coalition for Abused Women's Services.
She has been published in the North Dakota Law Review, with the Institute for the Study of Conflict Transformation, at Mediate.Com, and has authored a chapter "Transformative Mediation: A Sourcebook" published in 2010 by the Institute and the Association for Conflict Resolution (ACR). She has presented several times at the International Conferences of the Association for Conflict Resolution (ACR); the Workplace Mediation Symposium in Houston; keynote speaker at the 2004 Conference of the Family Mediators Canada in Toronto; the First National Conference on Transformative Mediation in Philadelphia; the International Conference on Transformative Mediation: Purpose Drives Practice in St. Paul, 2006; and the 3rd in Santa Barbara in 2008. She was the keynote speaker at the 2009 Conference of Conflict Resolution Minnesota. She was a tri-chair of ACR's International Conference in San Diego in 2011, and presented again this year in Minneapolis. She has presented many times at human resources conferences, and other statewide and regional conferences in North Dakota, Minnesota, South Dakota, and Canada.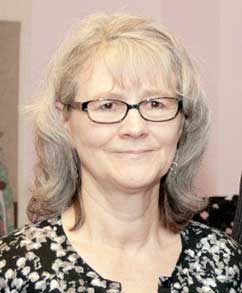 Joan Hawthorne
Joan Hawthorne , Ph.D., is the Director of Assessment and Regional Accreditation at the University of North Dakota. She has worked as a group facilitator, both volunteering through the Conflict Resolution Center and in her official capacity at UND, managing processes as simple as ad hoc committee meetings and as complex as institutional reaccreditation. She is an experienced team leader, supervisor, and teacher/developer of both graduate and graduate courses within the departments of Educational Foundations and Research, Teaching and Learning, Honors, and English.
Serving as a volunteer mediator during the 15 years since she completed training at the Conflict Resolution Center, Joan has helped parties reach decisions in cases ranging from two-party workplace or family disputes to large-group, multi-session, multi-topic discussions involving workplace and civic issues. She has presented mediation training sessions about the ethics of mediation and regularly serves as a coach for both civil and family mediation trainings. During her years as a volunteer mediator, she has participated in continuing education in the field of mediation, including completion of a number of advanced trainings.
Sustainable Solution Services